Dried Zinnia Bunch -Ghost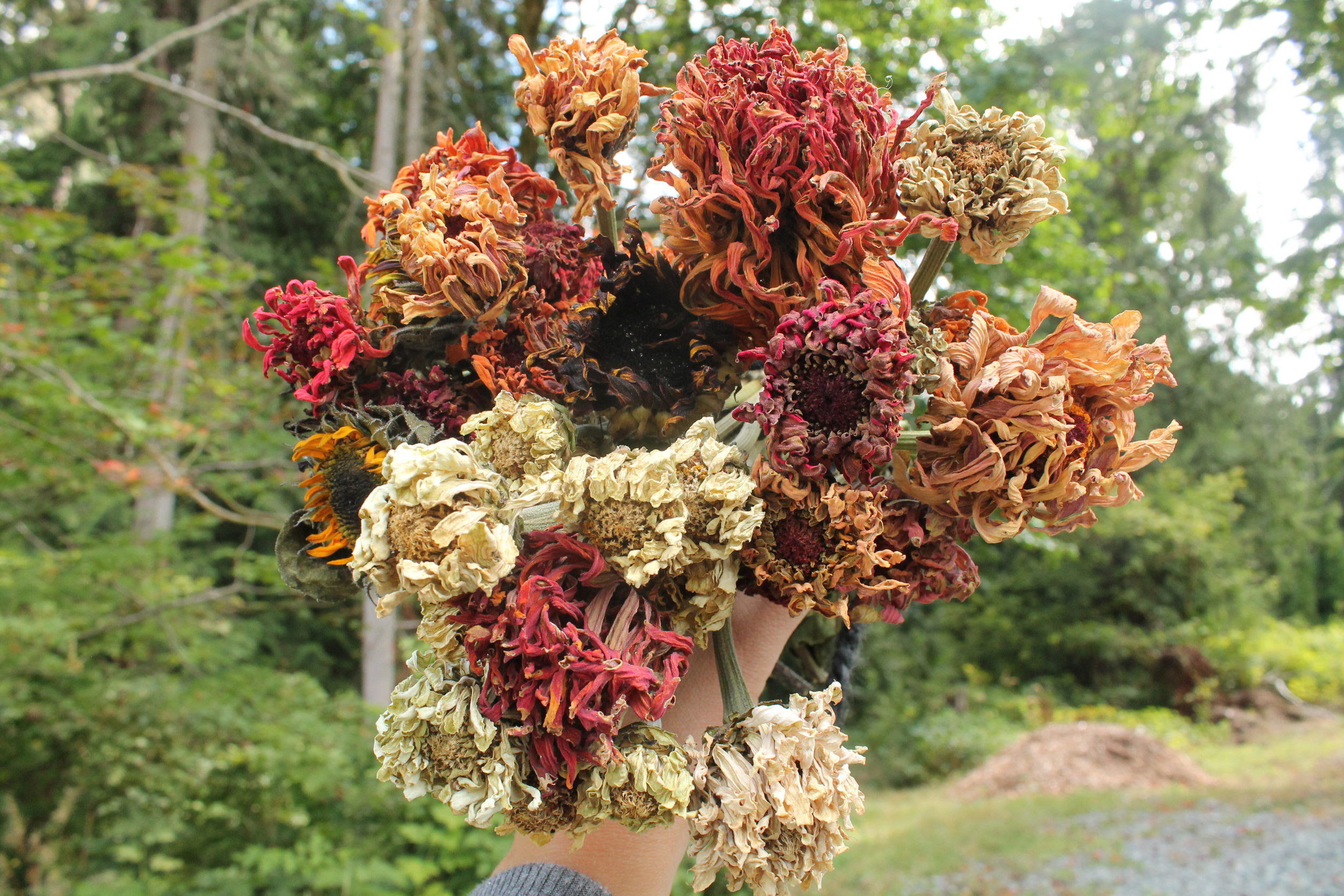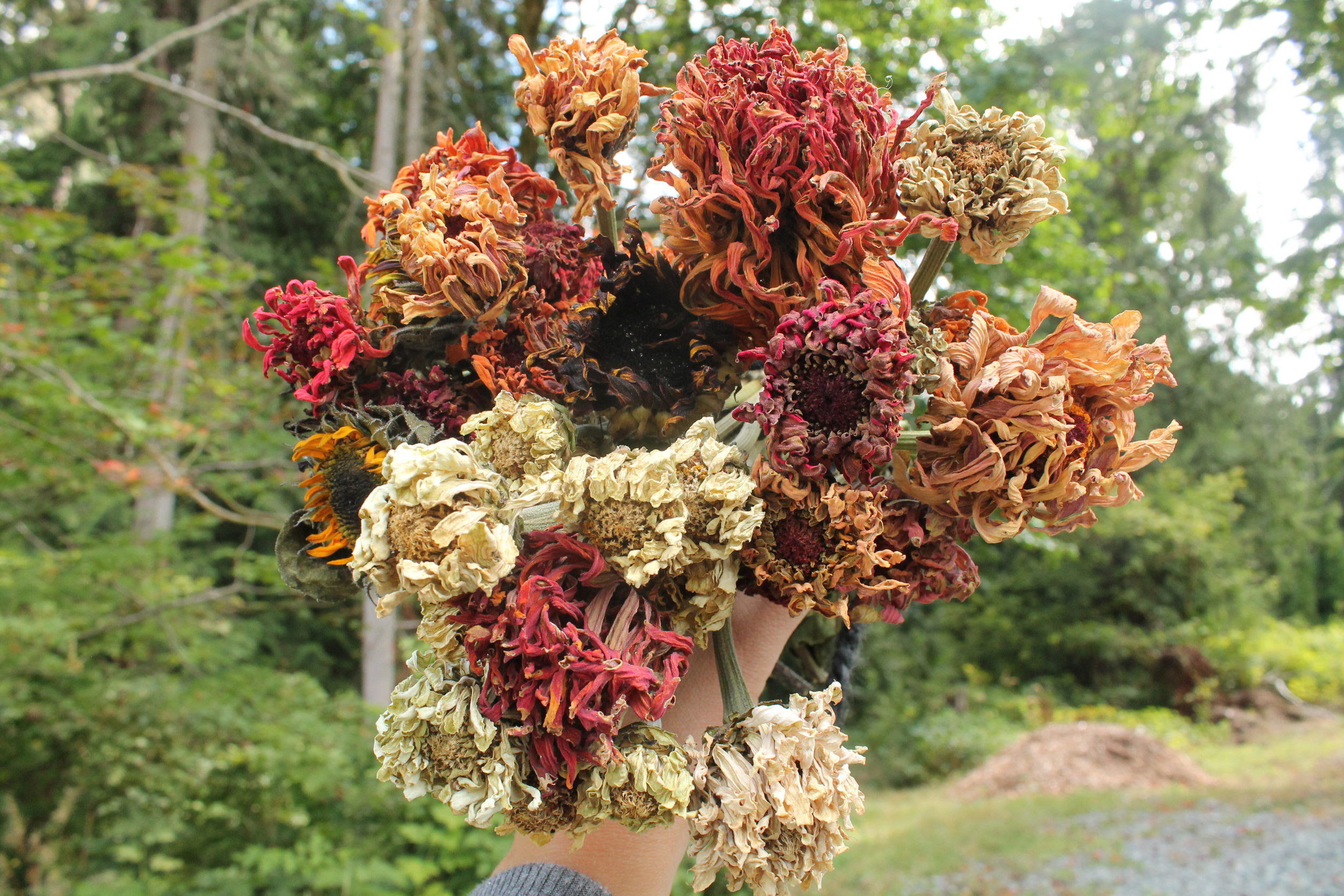 Dried Zinnia Bunch -Ghost
A bunch of dried zinnia flowers in the Ghost palette. Antique bone white with one rust orange flower.
Shown with other zinnia palettes, Pumpkin Spice and Folktale, available in the shop.
7-10 stems per bunch, blooms measure approximately 3/4th-2 inches wide, stems measure 6-7 inches
.
…Design Ideas
For Autumn, Halloween or Thanksgiving décor, weddings and craft projects. Place in a jar by the door, pop into floral arrangements, budvases or wreaths. Decorate the holiday table or the porch's pumpkins
.
…Shipping
This is a pre-order listing. Dried zinnias are being harvested and dried now for early to mid September 2019 USPS shipment within the USA only and will arrive before October.
.