Dried Zinnia and Sunflower Bunch -Folktale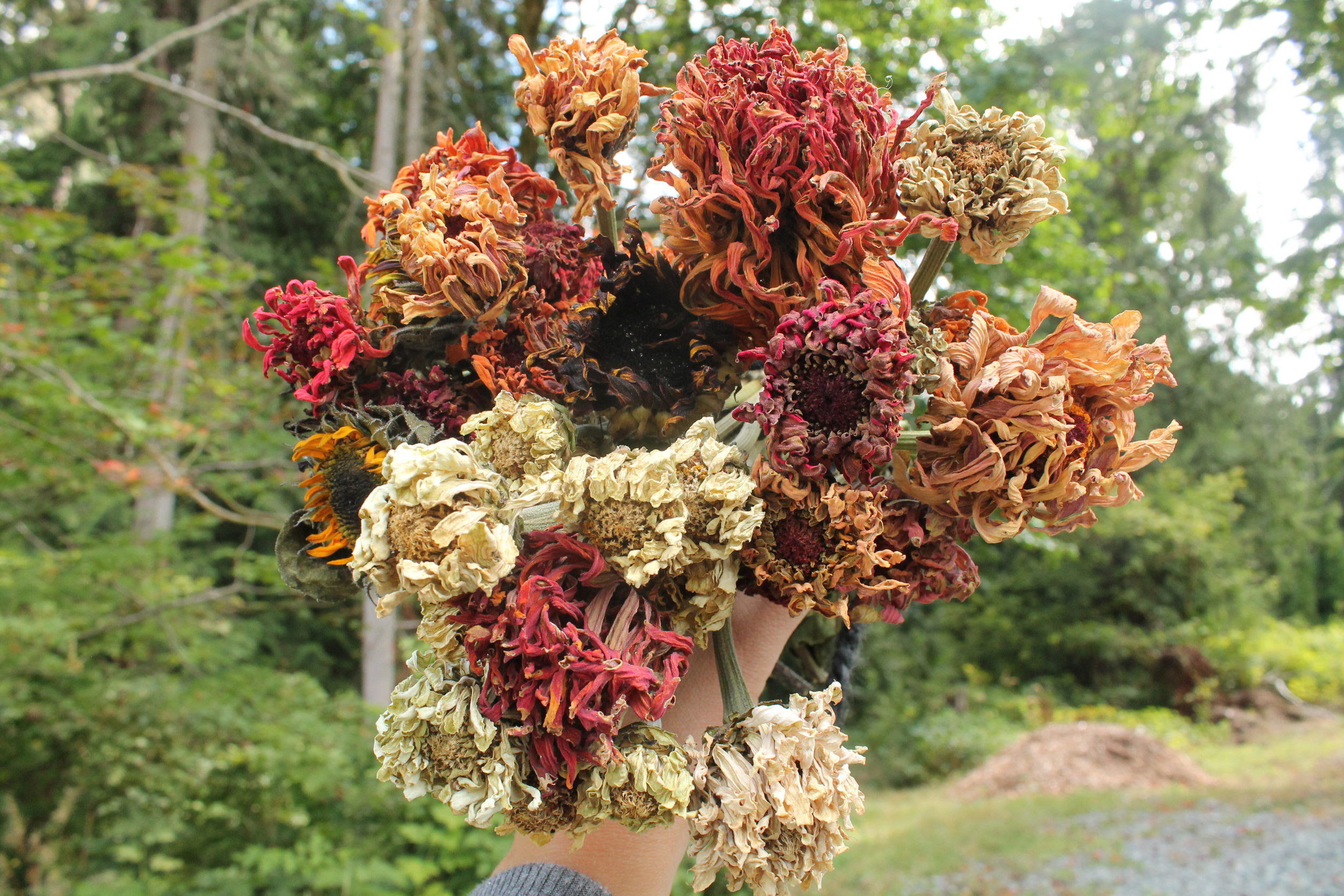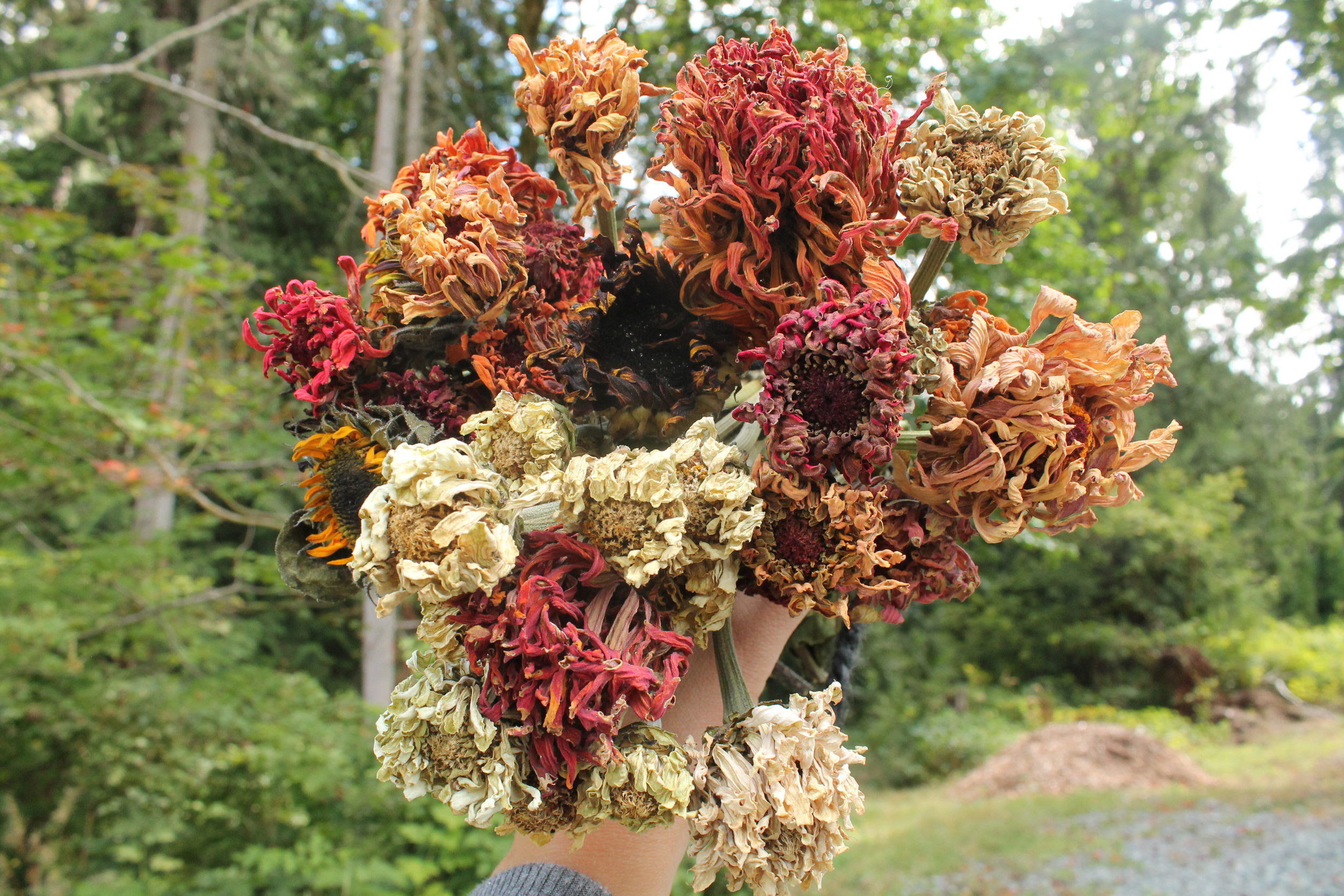 Dried Zinnia and Sunflower Bunch -Folktale
A bunch of dried zinnia and sunflowers in the Folktale palette. Peach, rust, orange, black, marigold, raspberry and cream tones.
Shown with other zinnia palettes, Ghost and Pumpkin Spice, available in the shop.
7-10 stems per bunch, blooms measure approximately 3/4th-2 inches wide, stems measure 6-7 inches
.
…Design Ideas
For Autumn, Halloween or Thanksgiving décor, weddings and craft projects. Place in a jar by the door, pop into floral arrangements, budvases or wreaths. Decorate the holiday table or the porch's pumpkins
.
…Shipping
This is a pre-order listing. Dried zinnias are being harvested and dried now for early to mid September 2019 USPS shipment within the USA only and will arrive before October.
.